MOKALENG SCHOOL FIELD TRIP: SCHOOL ACTIVITIES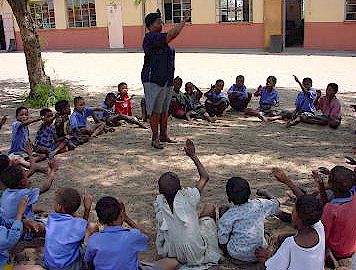 Outside in the shade, the first graders are learning the alphabet with sand as their natural blackboard.
SCHOOL SCHOOL ACTIVITIES

KALAHARI DESERT CULTURE

NOTE: The site's text and background colors represent the
different colors of the Kalahari Desert sands.


CHOOSE A LINK BELOW TO HEAR A MULTI-LINGUAL
WELCOME OR TO SEE OUR ARTWORK
© 2007 OneWorld Classrooms. All rights reserved.