MOKALENG SCHOOL FIELD TRIP: CULTURE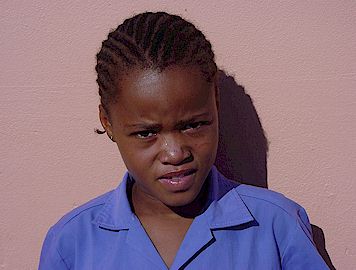 Hi! My name is Innoncentia Molongwane. I'm in eighth grade and I'm your host for the Culture section of our Web site. [Click here to hear me introduce myself in Setswana and English.] In this section, you can listen to some students count to ten in different languages and take a quick tour with me to see some important things in our culture. Please choose a link below.
SCHOOL SCHOOL ACTIVITIES

KALAHARI DESERT CULTURE

NOTE: The site's text and background colors represent the
different colors of the Kalahari Desert sands.


CHOOSE A LINK BELOW TO HEAR A MULTI-LINGUAL
WELCOME OR TO SEE OUR ARTWORK
© 2007 OneWorld Classrooms. All rights reserved.