MOKALENG SCHOOL FIELD TRIP: SCHOOL ACTIVITIES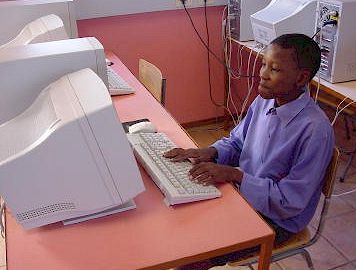 The seventh graders in our school take computer lessons. We have fifteen computers. The older students also visit the school library to read books and sometimes watch videos.
SCHOOL SCHOOL ACTIVITIES

KALAHARI DESERT CULTURE

NOTE: The site's text and background colors represent the
different colors of the Kalahari Desert sands.


CHOOSE A LINK BELOW TO HEAR A MULTI-LINGUAL
WELCOME OR TO SEE OUR ARTWORK
© 2007 OneWorld Classrooms. All rights reserved.