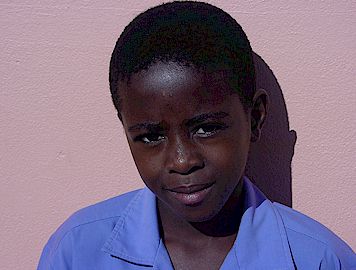 Hi. My name is Dichabeng Mokwena. I'm in fifth grade and I'm your host for the Kalahari Desert section of our Web site. [Click here to hear me introduce myself in Setswana and English.] Our school is surrounded by the Kalahari and is close to a very large salt pan. Let's go check out the pan and some desert plants.

SCHOOL SCHOOL ACTIVITIES

KALAHARI DESERT CULTURE

NOTE: The site's text and background colors represent the
different colors of the Kalahari Desert sands.


CHOOSE A LINK BELOW TO HEAR A MULTI-LINGUAL WELCOME OR TO SEE OUR ARTWORK
© 2007 OneWorld Classrooms. All rights reserved.