MOKALENG SCHOOL FIELD TRIP: WELCOME!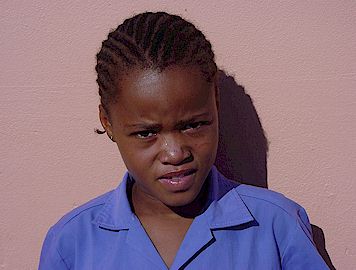 Matisa! (Greetings!) The languages of instruction at Mokaleng are Setswana (for grades 1-4) and English (for grades 5-10), but we are actually a muli-lingual school. Mokaleng students speak a total of seven different languages! Click on a language below to hear us greeting you in it.
SAN
HERERO
KALAHARI
SETSWANA
AAFRIKANS
NAMA-DAMARA
ENGLISH
Click on the link below to hear us count to ten in these same languages.

SCHOOL SCHOOL ACTIVITIES

KALAHARI DESERT CULTURE

NOTE: The site's text and background colors represent the
different colors of the Kalahari Desert sands.
© 2007 OneWorld Classrooms. All rights reserved.