The Amazon River Elementary School Web Site
Nivel Dos/Grade Two: Fiestas/Festivals

!Hola amigos! Mi nombre es Nina. Yo tengo seis anos. En la fiesta, comemos carne de monte. Hello friends! My name is Nina. I am six years old. In the festival, we eat wild game.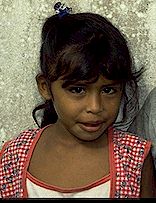 ...........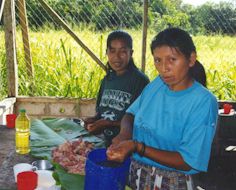 The women are preparing agouti for a festival.
Click here to see some more festival food ...
Click on one of my classmate's names below to learn more about how we celebrate festivals:
Lastena - Baile/Dance
Johni - Carrera de Tortuga/Turtle Race
Lisa - Chicha/Chicha
Orlando - Palo Encebado/Greased Pole
Go to the Art Gallery to see our artwork.

Choose another classroom/theme below:
© 2007 OneWorld Classrooms. All rights reserved.