The Amazon River Elementary School Web Site
Nivel Dos/Grade Two: Fiestas/Festivals

!Hola amigos! Tengo siete anos. Me llamo Lisa. En la fiesta tomamos chicha. Hello friends! My name is Lisa. I am seven years old. In the festival, we drink chicha.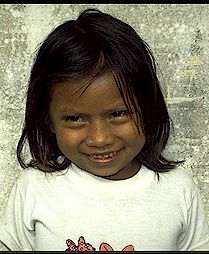 ............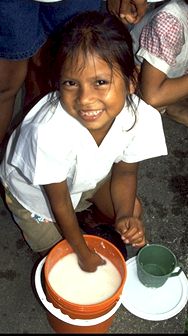 Chicha is a fermented drink made from yuca (also called cassava or manioc). Above I am preparing the chicha and below I am serving it to my teacher. Women and girls make and serve chicha during the festival.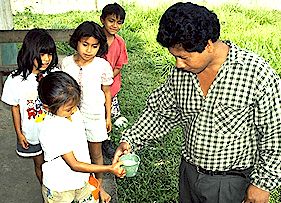 Click on one of my classmate's names below to learn more about how we celebrate festivals:
Nina - Comida/Food
Lastena - Baile/Dance
Johni - Carrera de Tortuga/Turtle Race
Orlando - Palo Encebado/Greased Pole
Go to the Art Gallery to see our artwork.

Choose another classroom/theme below:
© 2007 OneWorld Classrooms. All rights reserved.