The Amazon River Elementary School Web Site
Nivel Cinco/Grade Five: Plantas/Plants
!Bienvenidos! Welcome to Grade Five! Our teacher's name is Carlos Andi. Here are some of our class members: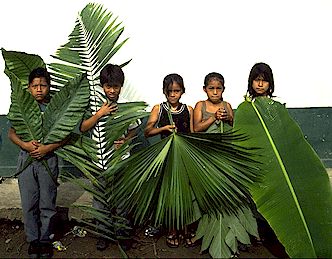 Our class theme is Plantas/Plants.
Click on a student's name below to learn about plants we use:
Angel - Collares/Necklaces
Jeni - Artesanias de Fibra/Fiber Crafts
Irma - Artesanias de Madera/Wood Crafts
Bladimir - Achiote/Achiote
Willian - Plantas de Comida/Food Plants
Go to the Art Gallery to see our artwork.

Choose another classroom/theme below:
© 2007 OneWorld Classrooms. All rights reserved.