The Amazon River Elementary School Web Site
Nivel Tres/Grade Three: Familia y Comunidad/Family and Community
Chores Around the Home and Community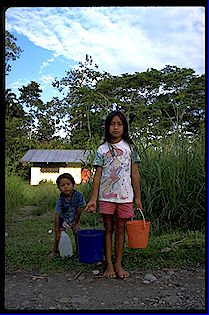 .......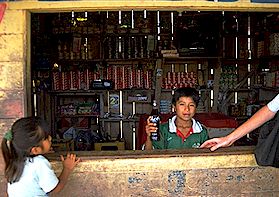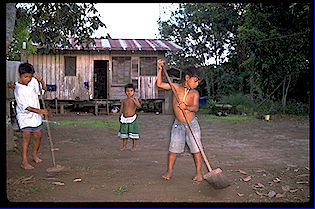 BACK
Click on one of my classmate's names below to learn more about family and community life:
Yersi - Mi Familia/My Family
Rosa - Cuidando Ninos/Babysitting
Kiwi - Minga/Minga
Kenyo - Trabajo/Chores
Unico - Abuelos/Grandparents
Go to the Art Gallery to see our artwork.

Choose another classroom/theme below:
© 2007 OneWorld Classrooms. All rights reserved.