The Amazon River Elementary School Web Site
Nivel Uno/Grade One: Juegos/Games
Stone Marbles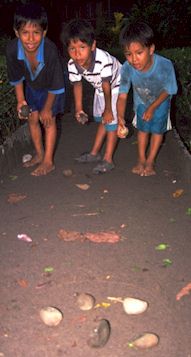 .......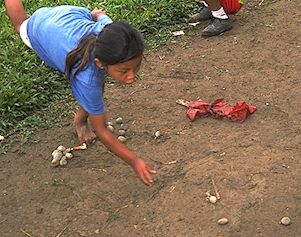 BACK
Click on a student's name below to learn more about the games we like to play:
Kike - Boliches/Marbles
Pamela - Barco/Hopscotch
Sali - Basket/Basketball
Maricela - Soga/Jumprope
Rany - La Senora Gallina/The Mother Hen
Go to the Art Gallery to see our artwork.

Choose another classroom/theme below:
© 2007 OneWorld Classrooms. All rights reserved.