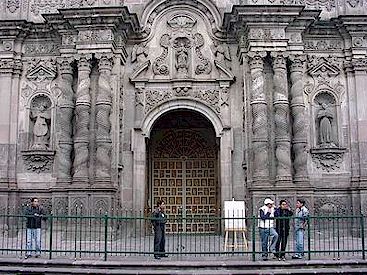 Aqui se puede ver la fachada de la iglesia de la Compañia, con su puerta hecha de pan de oro.
Move your mouse over the photo to see another one, then click to go forward.
Photographs taken by Lilia Cai and Paul Hurteau.
© 2007 OneWorld Classrooms. All rights reserved.