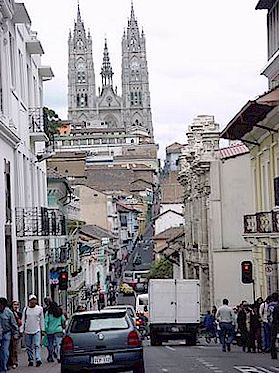 Hola amigos! Hello friends! Welcome to the Tour of Quito, a photo tour of the art and architecture of the capital of Ecuador: Quito.
Bienvenidos!
Move your mouse over the photo to see another one, then click it to begin the tour.
Photographs taken by Lilia Cai and Paul Hurteau.
© 2007 OneWorld Classrooms. All rights reserved.