Children of the Amazon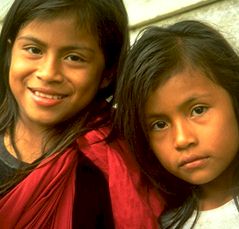 Welcome! In this adventure, Sandra, Bety, Ivan and friends will take you on a tour of their amazing Amazon rain forest home. Make sure to click on the Tell Me About It links to read more about each photo. Enjoy!

THROUGHOUT THIS ADVENTURE:
Point at the picture to see another one,
then click it to go forward.
BEGIN—>

Click here to read the entire poem featured in this adventure.

Photo Credit: #1&2 - Asun Onstott

© 2007 OneWorld Classrooms All rights reserved.