The Amazon River Elementary School Web Site
Pond Life
Tree Frogs Around the Pond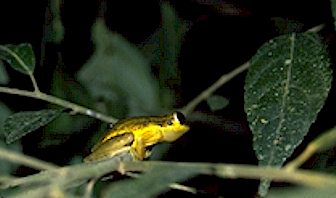 Night time ...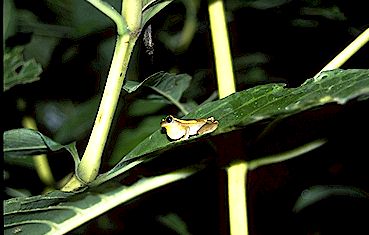 ... is the right time ...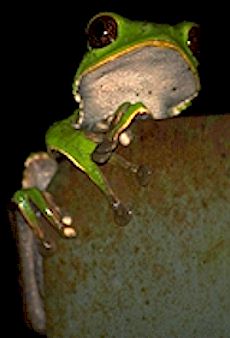 ... to peep!
Here's a peeping poem about frog sounds around the pond ...
Peeping, popping
Beeping, bopping
Creaking, croaking
Squeaking, squawking
Tinkling, twirring
Whistling, whirring
Grunting, gurgling
Belching, burping
Clacking, clicking
Ringing, singing
In the forest
Goes the chorus
Of the frogs
All night long.
Click here to see other green things hiding in the trees ...
BACK TO THE POND PAGE
Go to the Art Gallery to see our artwork.

Choose another classroom/theme below:
© 2007 OneWorld Classrooms. All rights reserved.