The Amazon River Elementary School Web Site
Nivel Tres/Grade Three: Familia y Comunidad/Family and Community
Community Canoe Building Minga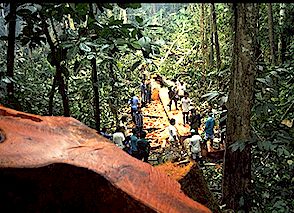 .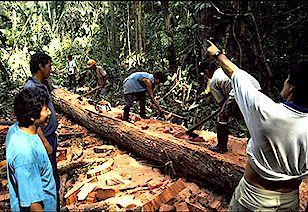 After the tree is cut, the men begin carving a canoe out of it.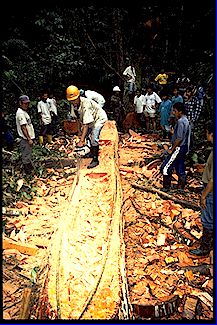 Meanwhile, the women make shelters (in case of rain) and prepare a community meal.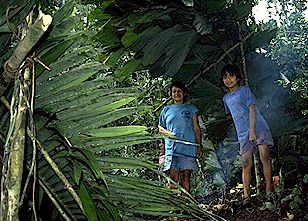 ..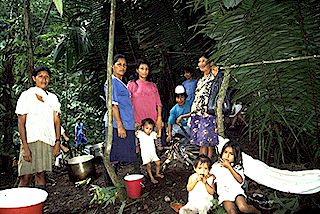 We work together, but we also pray and play together. Click here to see what we mean...
BACK
Click on student's names below to learn more about family and community life:
Yersi - Mi Familia/My Family
Rosa - Cuidando Ninos/Babysitting
Kiwi - Minga/Minga
Kenyo - Trabajo/Chores
Unico - Abuelos/Grandparents
Go to the Art Gallery to see our artwork.

Choose another classroom/theme below:
© 2007 OneWorld Classrooms. All rights reserved.