The Amazon River Elementary School Web Site
Pond Life
Frogs, Frogs, Frogs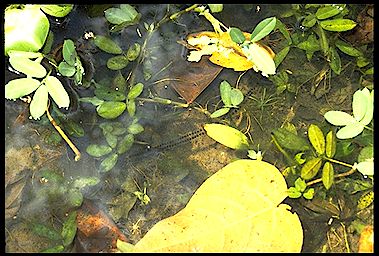 From eggs (in the center, like rows of black beads) ...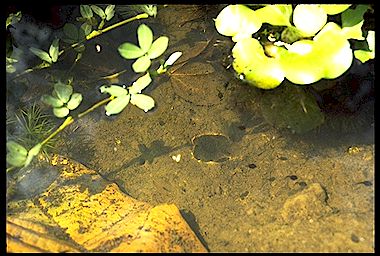 ... to polliwogs ...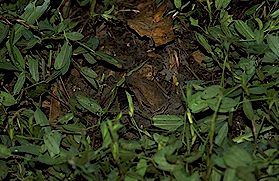 ......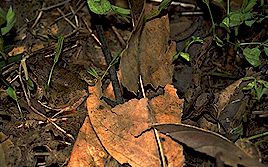 ... to leaves?! No, there are frogs hidden in these pictures. Can you find them?
Click here to see some frogs in the trees and on the signpost around the pond ...
BACK TO THE POND PAGE
Go to the Art Gallery to see our artwork.

Choose another classroom/theme below:
© 2007 OneWorld Classrooms. All rights reserved.