The Amazon River Elementary School Web Site
Nivel Seis/Grade Six: Cultura/Culture

!Hola amigos! Mi nombre es Bertila. Yo estudio en el nivel sexto. Chicha es una bebida muy importante en nuestra cultura. Preparamos la chicha con la yuca. Hello friends! My name is Bertila. I am in sixth grade. Chicha is a very important drink in our culture. We make it from cassava.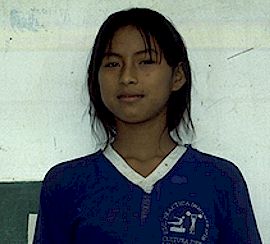 .......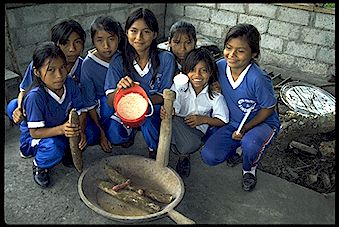 Click on one of my classmate's names below to learn more about our culture:
Pancho - La Canoa/The Canoe
Fidel - La Cazaria/Hunting
Vanesa and Tamara - La Pesca/Fishing
Rubiela and Rosana - Kichwa/Quichua
Joni - Adivinanzas/Riddles
Go to the Art Gallery to see our artwork.

Choose another classroom/theme below:
© 2007 OneWorld Classrooms. All rights reserved.