The Amazon River Elementary School Web Site
Art Gallery - Rain Forest Student Artwork
Culture 1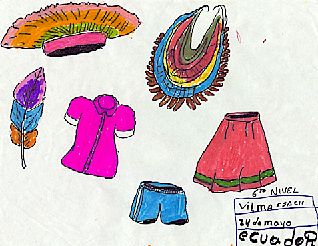 .........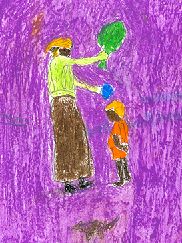 Shuar Clothing by Vilma, Grade 6 Shaman Healing Child by Rene, Grade 6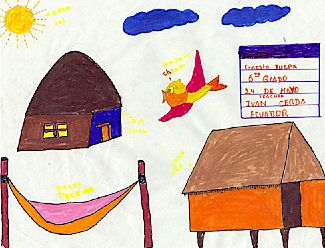 Traditional Homes by Ernesto, Grade 6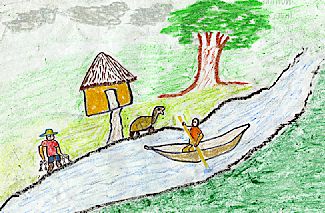 Canoeing on the River by Liliana, Grade 5

NEXT -->
Go to the Art Gallery to see our artwork.

Choose another classroom/theme below:
© 2007 OneWorld Classrooms. All rights reserved.