Online School Field Trips: Escuela Tomás de Berlanga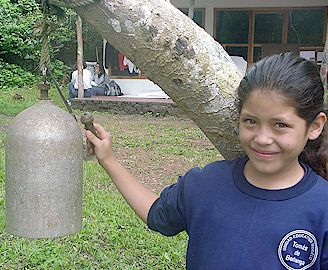 Ding Dong: School Time!

¡Bienvenidos a la escuela Tomás de Berlanga! Welcome to Tomas de Berlanga School! Nosotros somos del quinto año. We are the fifth grade. Les invitamos a un tur de nuestra escuela. We invite you to take a tour of our school with us. ¡Vamos! Let's go!

Click on each of the ears to hear us say these words in Spanish and English. Point at the picture to see another one,
then click it to go forward.


© 2007 OneWorld Classrooms. All rights reserved.