TOUR OF TOWN: Jingha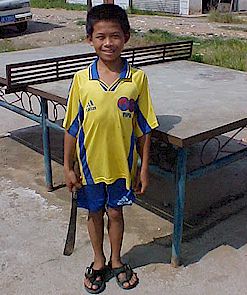 Ni hao! My name is Ai (pronounced like I) Long (pronounced with a long o).
Ni hao! My name is Fei (pronounced like 'Fay') Long.
Most Dai boys are given the name Long, which means 'Dragon.'
Point at the picture to see another one,
then click it to go forward.


<-- BACK HOME NEXT -->

© 2007 OneWorld Classrooms. All rights reserved.