TOUR OF TOWN: LIJIANG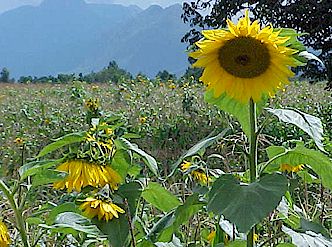 Although Lijiang is a large city, it is surrounded by mountains and expansive fields of corn and sunflowers. It is the home of people from several different ethnic minorities (as they are called in China), the most famous (and numerous) of which are the Naxi, who wear distinctive blue clothing.
Point at the picture to see another one,
then click it to go forward.


<-- BACK HOME NEXT -->


© 2007 OneWorld Classrooms. All rights reserved.