SHANGYIN ELEMENTARY SCHOOL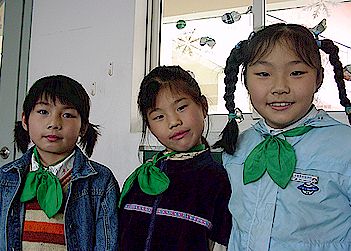 Hello, our names are Lu Wu Xin, Yang Yu Jia and Li Shun Shun. We are playing a board game called 'planes.' We each have four planes of a certain color and whoever gets all her planes to the terminal wins.
Move your mouse over the photo to see the game we are playing,
then click on the photo to go forward.
© 2007 OneWorld Classrooms. All rights reserved.