SHANGYIN ELEMENTARY SCHOOL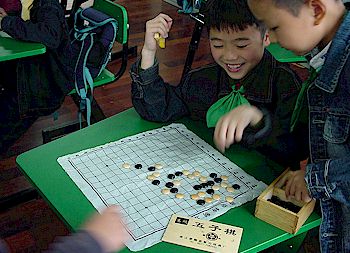 Hello, my name is Zhong Jiu Yi. I'm playing a kind of chess game called 'five pieces.' It's an ancient Chinese game just like tic tac toe, only you have to get five pieces in a row in order to win.


© 2007 OneWorld Classrooms. All rights reserved.