SHANGYIN ELEMENTARY SCHOOL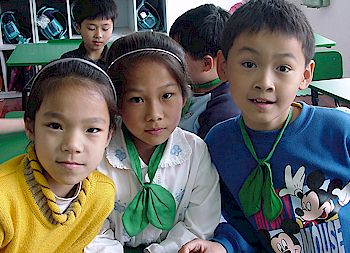 Ni men hao! Our names are Zhong Wen Jun, Yuan Yu Fei and Cheng Yin Zhou. We are playing a different version of 'planes.' We are playing it on a box instead of a board, but it's still the same fun. Some of us have bigger versions of the same game at home and we play on the floor. Let's say that we are quite addicted to this game!
Move your mouse over the photo to see the game we are playing,
then click on the photo to go forward.

© 2007 OneWorld Classrooms. All rights reserved.