SHANGYIN ELEMENTARY SCHOOL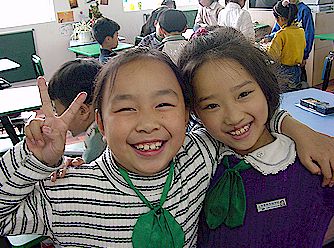 Hello, our names are Zhang Hao Yi and Jin Zheng Xiang. We are playing a game called 'magical sticks.' The rule is we have to remove each stick one by one carefully, without causing any others to move. Have you ever played this game?
Move your mouse over the photo to see the game we are playing,
then click on the photo to go forward.
© 2007 OneWorld Classrooms. All rights reserved.