CHILDREN OF THE LIJIANG ETHNIC ORPHANS' SCHOOL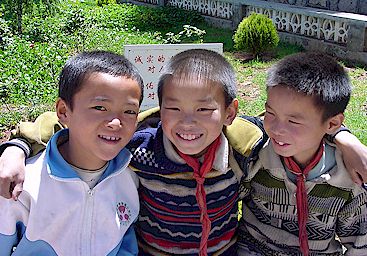 Hello, welcome to our warm home, Lijiang Ethnic Orphans' School. Most of us lost our parents during two earthquakes in 1996 and 1998. Although we became orphans, we found our new home here at the school. We may not have a lot, but we still want to give you - our dear guests - something special: our bright smiles!

Click here or on the pictures to go forward.

On each page, mouse over the photo to see another one.

© 2007 OneWorld Classrooms. All rights reserved.