The Chinese Calligraphy Room (Middle and High School)
Xing Shu
(The Walking Style)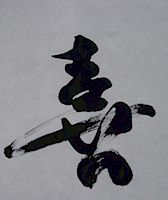 Click here to see our calligraphy teacher, Wang Lao Shi, demonstrate his skill.

Lian Lu Wen's Page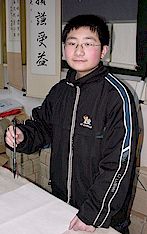 My name is Lian Lu Wen. I'm from Class Ten, Grade Eight. I'm 14 years old. I love calligraphy. This character is xi. It means happiness.

I wrote this character using the walking style, which differs from the standard or standing style because it is more fluid and less angular. In the walking style, the brush stays on the page more. It is something like cursive writing compared to printing. Below, you can see how I wrote the character stroke-by-stroke.










<< -- Previous Page | Next Page -->>






Elementary Calligraphy Room | Middle/High School Calligraphy Room
© 2007 OneWorld Classrooms. All rights reserved.