AMAZING ASIAN ANIMALS: ANSWER PAGE
Mystery Animal #21 Answer: Proboscis Monkey
Note: This is the last animal.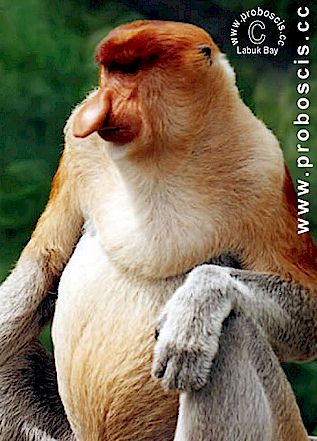 The most prominent feature of a proboscis monkey is, well, its proboscis -- a.k.a. nose!
Index of Animal Poems

Thank you to Labuk Bay Proboscis Monkey Sanctuary for the permission to use the photo on this page.
© 2007 OneWorld Classrooms. All rights reserved.