Tour of the Town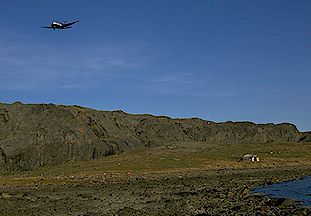 To get to Rankin Inlet, you would probably have to fly. There are no roads going to other towns, but we do have an airport.

Hi. We're fourth graders at the Leo Ussak Elementary School in Rankin Inlet. We're your tour guides.

Mouse over the image to see another one and click to go forward.

© 2007 OneWorld Classrooms. All rights reserved. Images may not be used without written permission.