Awesome Arctic Animals

Answer: Sled Dog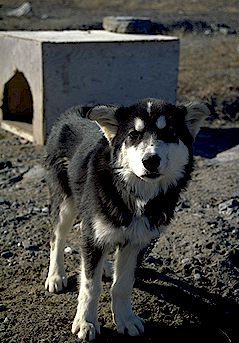 INDEX


<--BACK



Qimmiq means sled dog in Inuktitut.

While snowmobiles have replaced sled dogs as the main means of winter transportation in the Arctic, many northern families still maintain dog teams. When not running, the dogs are kept in large pens, usually on the outskirts of Arctic towns. Ever anxious to be set free and ever wary of intruders, sled dogs greet visitors to their pens with barks and howls that can often escalate into a town-wide siren call, as one pen after another joins in the chorus. Every spring, the Iditarod sled dog race puts the dogs in the international spotlight, highlighting their incredible endurance and their capacity to withstand the Arctic winter's harshness.

Note: This is the last page of the adventure.
Photo Credit: © Paul Hurteau All rights reserved.
© 2007 OneWorld Classrooms. All rights reserved.