MOKALENG SCHOOL FIELD TRIP: SCHOOL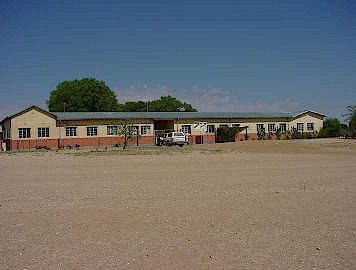 Here's the front of our school. But there's lots more to see inside. Come on in! Let's have a walk around.
Move the mouse over the photo to see
another one; then click it to continue.
TOUR STAFF HISTORY MAPS SCHEDULE
SCHOOL SCHOOL ACTIVITIES

KALAHARI DESERT CULTURE
NOTE: The site's text and background colors represent the
different colors of the Kalahari Desert sands.
CHOOSE A LINK BELOW TO HEAR A MULTI-LINGUAL
WELCOME OR TO SEE OUR ARTWORK
© 2007 OneWorld Classrooms. All rights reserved.