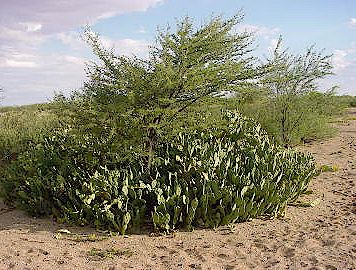 Here are some desert cactus and desert flowers. The cactus retains water, so it can survive for a long time without rain. The flowers, on the other hand, only come out after it rains.
Move the arrow over the photo to see
another one; then click it to continue.
SCHOOL SCHOOL ACTIVITIES

KALAHARI DESERT CULTURE

NOTE: The site's text and background colors represent the
different colors of the Kalahari Desert sands.


CHOOSE A LINK BELOW TO HEAR A MULTI-LINGUAL
WELCOME OR TO SEE OUR ARTWORK
© 2007 OneWorld Classrooms. All rights reserved.