The Africa Classroom Package: Lessons and Activities
MAP #1
Print this map, then turn it on its side with the Horn of Africa facing up. Doesn't it look like an animal's head, with Lake Victoria as the eye. The equator runs along the northern side of the eye. This perspective makes finding different countries and geographical features of Africa easier for younger students. Namibia is near the mouth and Kenya is above the eye. Use this map with the poem Kontinenti wa Afrika for reference.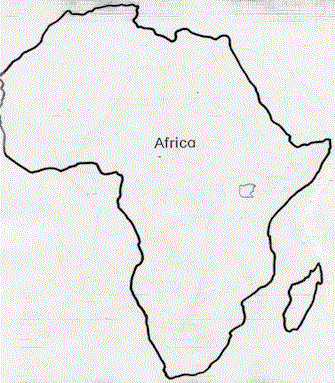 Back to Related Activities and Lessons

© 2007 OneWorld Classrooms. All rights reserved.